Warren County - Vicksburg Public Library

Monday – Thursday: 9 AM – 7 PM
Friday & Saturday: 9 AM – 5 PM
We're more than just books!"
Visit Your Public Library Today
Stay cool this Summer with a book recommended by our expert Librarians! Access the Warren County – Vicksburg Public Library anytime, anywhere on your mobile device by visiting our website. Quickly find our location, hours, and contact info, learn about upcoming events and much more.
The Warren-County Public Library uses Apollo created by Biblionix for its online catalog. The catalog may be accessed by clicking on the button below: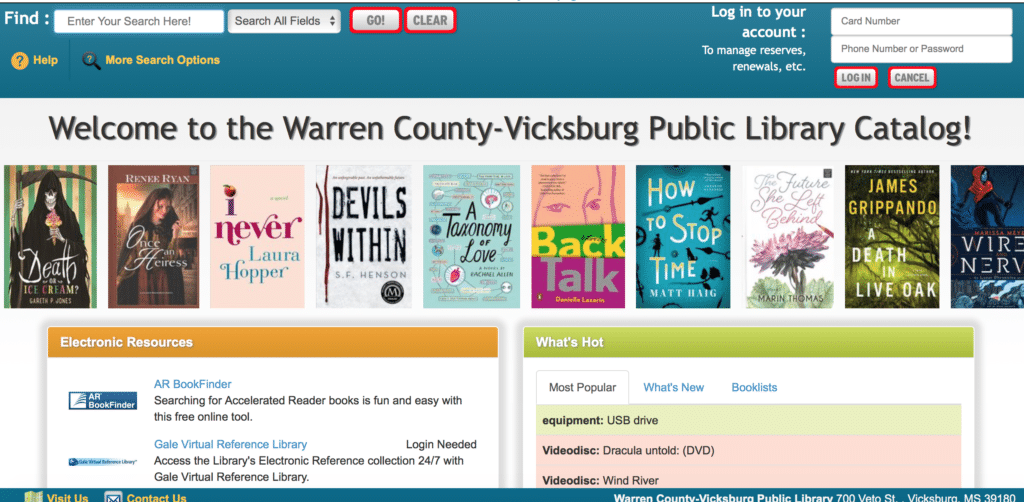 Spend More Time Doing What You Love
The Warren County-Vicksburg Public Library has all the amenities you need to succeed. We offer many services including an online catalog, various learning programs, multiple research tools, a vast collection of books, and so much more!
Warren County - Vicksburg Public Library
All You'll Ever Need is Right Here
Browse for your favorite books, DVDs, audiobooks and more. Choose from our electronic resources for access to digital content, such as eBooks and streaming video, from the comfort of your home or office.
The Library offers public access computers for our patrons to browse the Internet, print personal documents, apply for jobs and complete school assignments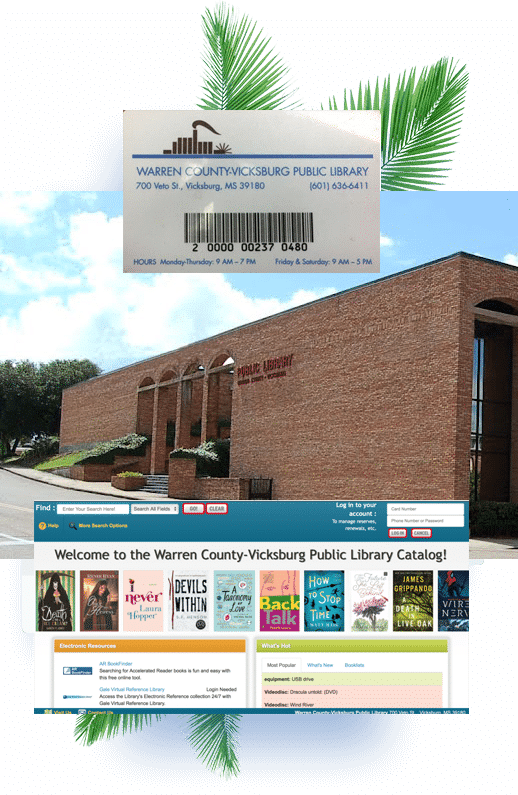 From Homework Help to AR books to our annual Summer Library Program, the Library encourages our community children's love of reading and to have fun while learning.
Our collections include Audiovisual, Large Print, Graphic Novels, Local History and Fiction and Nonfiction for Adults, Children and Teens.